Gin's & Fin's | Mermaids at the National Marine Aquarium, Plymouth
Craig Brook-Hewitt @ Mothers Ruin 1751 is the brainchild behind "Gin's & Fins" held at Plymouth's National Marine Aquarium last weekend. Craig, being an environmentalist was keen to use the venue, as it encompassed his values for marine protection and of course his other passion – gin.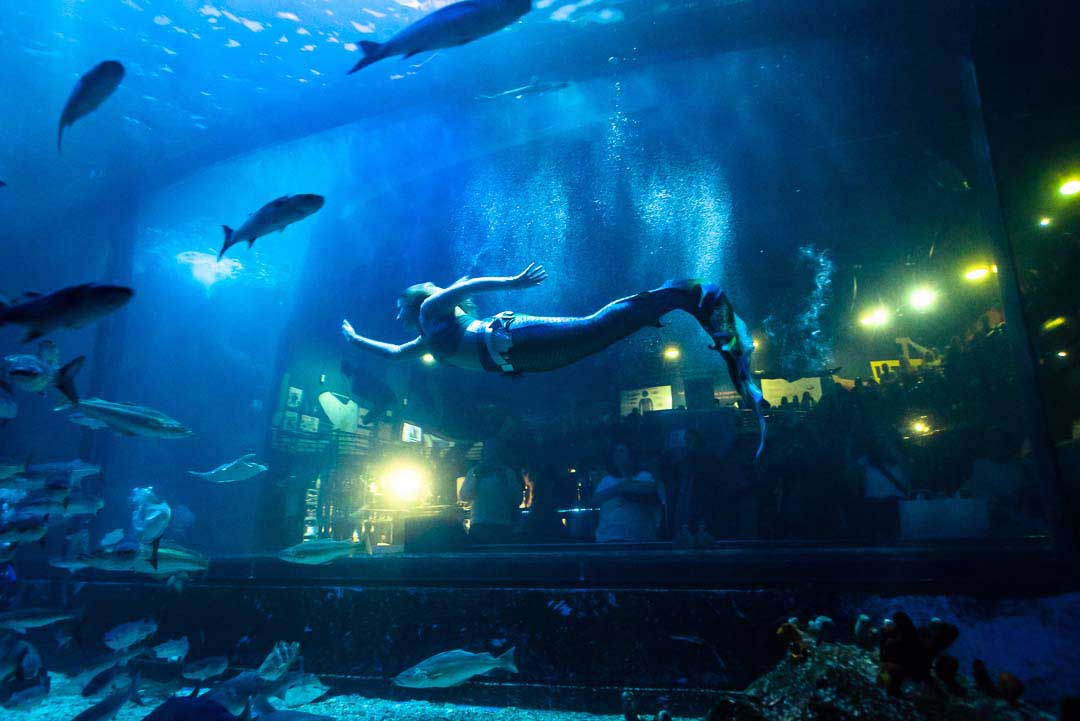 The evening included 70 gins from around Cornwall and Devon, with custom stands, goodie bags, tasters and entertainment. Of course, no ocean themed gin evening would be complete without our friends at Hire a Mermaid. We soon realised we were not going to have the luxury of spending the evening in the tropical tank but instead we would spend the next 4 hours at the Eddystone Reef exhibit. This tank is a reflection of the ecosystem surrounding the aquarium. At just under 14°C and being February it was a wee bit chilly! Brrrrr.
The girls adapted and managed to magically disguise their wetsuits, while we were glad we opted for our 5mm freediving suits at the last minute. I must admit, I was quite excited having visited the aquarium on numerous occations that I would finally get a chance to get in for a dip:) Safety cover for the mermaids included two scuba and two of us freediving. This gave me a little freedom to take some photographs. Pushing the ISOs to their limits and trying to keep out of the way of the fish, we captured some fun images from behind the tank.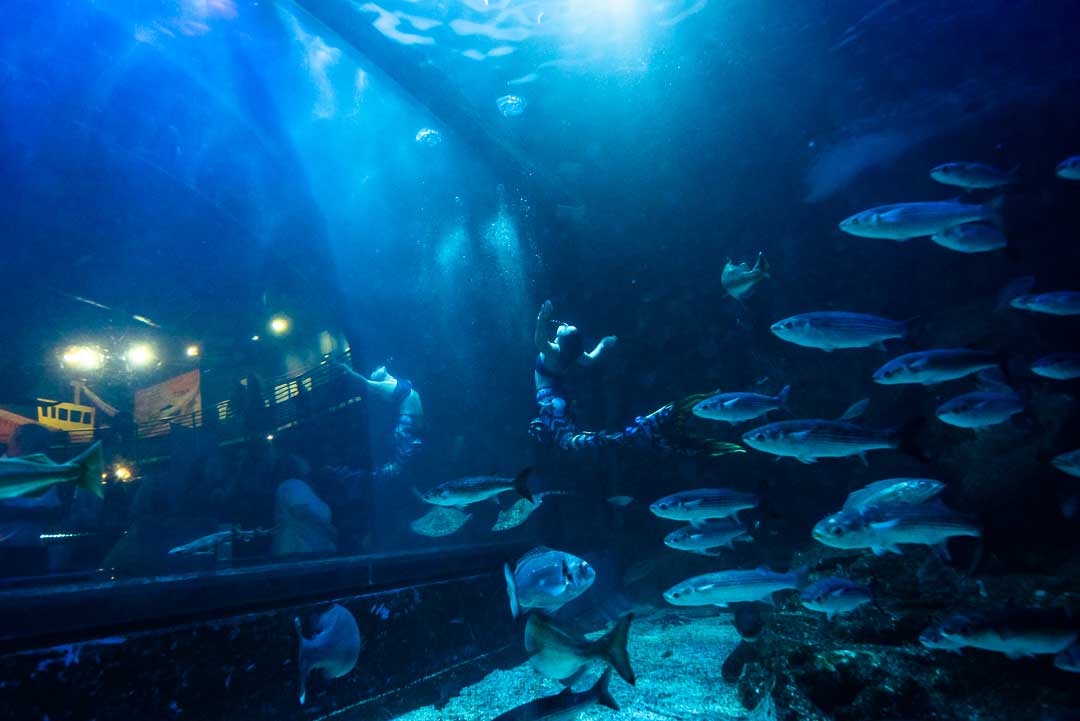 Between performances, we used a few techniques to keep warm – hot-water bottles, warm drinks and of course the hot bucket technique!
BTS. It's not all glamorous 😂
Once the performances were finished, we had a quick look at the stands and if it wasn't for the long drive home it could have been a messy night! The staff behind the scenes were super friendly and helpful. The venue is unbelievable and Craig from Mothers Ruin 1751 pulled off a one-of-a-kind event.
Venue hire: National Marine Aquarium
Gin Event organiser: Mothers Ruin 1751
Entertainment: Hire A Mermaid UK
Freedive Safety: FreediveUK
Underwater Cameraman: Alastair Scarlett